Posted on May 21 2020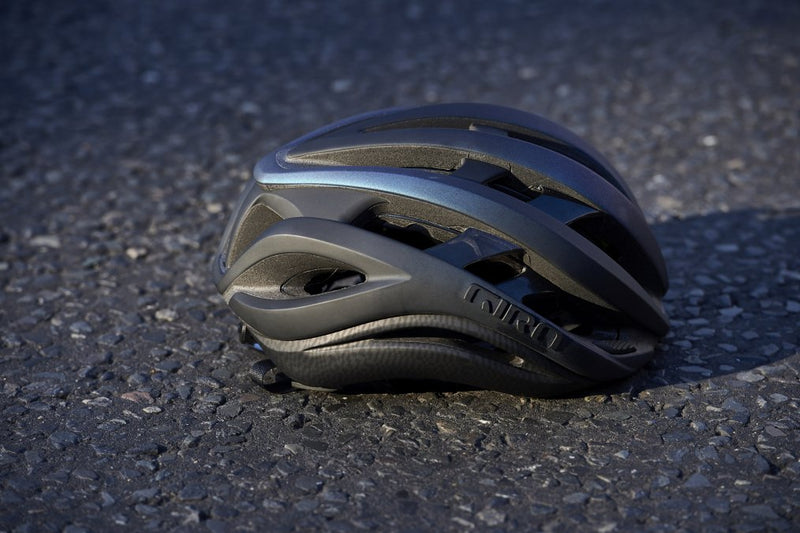 With the winner of our Assos S9 bib shorts just announced (it was Matthew Cuesta in case you missed it) it's time to announce the next giveaway!
This month we are giving away a Matte Black Giro Aether MIPS road helmet.  The Aether is the perfect do-it-all helmet. If you had to buy just ONE this would be it. Being Giro's top-of-the-line helmet it is on the pricey side (MSRP: $419) however it has some of the most advanced features you can ask for in a road helmet: it's aero, it's light, it has MIPS, it's ventilated - what more can you ask for?
To top it all off, Giro offers a crash repalcement policy on their helmets so if you do end up needing it (hopefully not) you can buy another one at a reduced price.
How do i enter?
We're going to be changing it up a little bit this month. Points are still going to be important BUT with the great weather coming up (in toronto) we'd like everyone to take photos of their rides (selfies are cool too) and show us their current helmet. If you think your current helmet needs replacing or if you just want a new one upload the photo on Facebook, Twitter or Instagram tag us @racersportif and use the hashtag #ineedanewhelmet. You can also mention us on your stories as well using @racersportif. We love seeing your rides & sharing it with everyone. As previously mentioned, the points are important and we encourage multiple posts and each post (that tags us and uses the hashtag) is worth an additional +10 points. Now we're definitely not suggesting you upload 10 photos a day and annoy your followers but we do encourage it a few times per week. Uploading a lot of photos definitely helps your final tally but it does not automatically make you the winner - in the end this is a random draw. What the points do is increase your chance of your name coming up. 
You can enter using the form below
Good luck to everyone and we can't wait to see your photos!