Posted on April 09 2020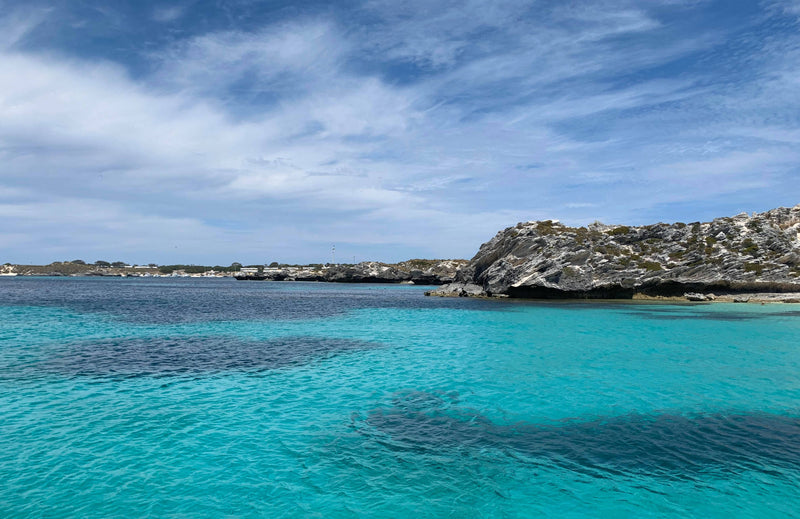 I think it's safe to say that no one truly enjoys riding indoors over the winter, and I'm certainly no different. My former teammates and I used to joke about getting "winter depression" from sitting on the trainer for what felt like an eternity – and we all know 1 hour on the trainer feels like 5 on the road. So, when I got the opportunity to spend some time in Australia over the winter, I jumped on it. 
The adventure started November 4th with my first flight to Hong Kong (a whopping 16-hour flight…) and 32 hours later I landed in Melbourne at 11:45 pm. Stepping out of the airport made the long trip worthwhile; it may have been late at night, but it was still a warm 20 degrees. But – as you would expect from Australians – the shuttle driver taking me to the hotel still insisted on blasting the heat in the car. The following morning, a friend picked me up from the airport to drive me back to his house in Castlemaine – a cute little town in pretty much the middle of nowhere. But for the middle of nowhere they produce some great riders including Israel Cycling Academy's Zac Dempster who recently retired from professional cycling. 
I'd been to Australia a few years ago but getting used to riding on the left side of the road was still a bit of a struggle. There was more than one occasion where I had to yell "sorry" at a driver after making a mistake trying to turn. It took me a few weeks to master, and then it was time to race. We made the drive over to Bright, Victoria, for the Tour of Bright. It consisted of a TT stage, the Gaps Loop Road Race, and another road race finishing at the top of Mt. Buffalo – a 20 km climb with an average gradient of 6%! Given it was the beginning of their summer, you would expect the biggest struggle would be the heat, but it snowed at the top of Mount Buffalo. Needless to say, I wasn't very amused, after all I'd left to escape the snow!
After the race finished, we decided to stick around for a week to take advantage of the ridiculously nice riding. Every year, Bright hosts a ride called the Peaks Challenge. It's a 235 km ride that ascends 3 major climbs in the area: Tawonga Gap, Mt. Hotham and Falls Creek. Between the three, there's over 4000m of climbing. On our last day of that training block we attempted to do a similar ride climbing Mt. Hotham and Mt. Buffalo – another large climb in the area. It was a brutal ride; we did 171 km in 6 hours 10 minutes with 2740m of elevation. After that, I had a ton of respect for the people able to complete that ride and was determined to come back and finish it myself! 
The bush fires had been increasing in severity since I had arrived, but in December it got very real. The family I was staying with sat us down to make a fire plan. They explained what clothes we needed to have ready in case of a fire, how we would leave, and where we would go. We also had to discuss who had to leave their bike to the mercy of the flames - they wouldn't all fit in the car. The seriousness of the situation really sunk in and made me reflect on my own carbon footprint and how I could make an impact on climate change. Making an effort to ride to work or walk to the grocery store instead of driving were little things I felt I could do to make a small difference. 
I was fortunate enough to be travelling to Perth when the smoke got really bad (smells-like-a-campfire-when-you-walk-outside bad). Perth is very isolated from the rest of the country. There's really nothing in the vast expanse of land between it and the eastern states. It's not a place I would assume would be a great place to train, but the cycling culture there was awesome. With separate bike paths everywhere, it seemed like everyone would commute to work on their bike, there were organized group rides somewhere in Perth every single day of the week, and I'm told the coffee is pretty good (I'm one of the very few cyclists that don't drink coffee). It's also home to some high-profile riders including Michelton-Scott's Luke Durbridge, Cameron Meyer, and Jessica Allen, to name a few. Unfortunately, I wasn't lucky enough to catch them out riding while I was there. After 6 amazing weeks in Perth, it was time to head back home to the last bit of winter.
It may not be as popular as Girona or the Swiss Alps, but Australia is still an incredible place to spend some quality time with your bike. 
Trip Stats:
Distance: 6710 km
Hours: 227 hours 20 minutes
Satisfaction Level: 10