Posted on December 20 2019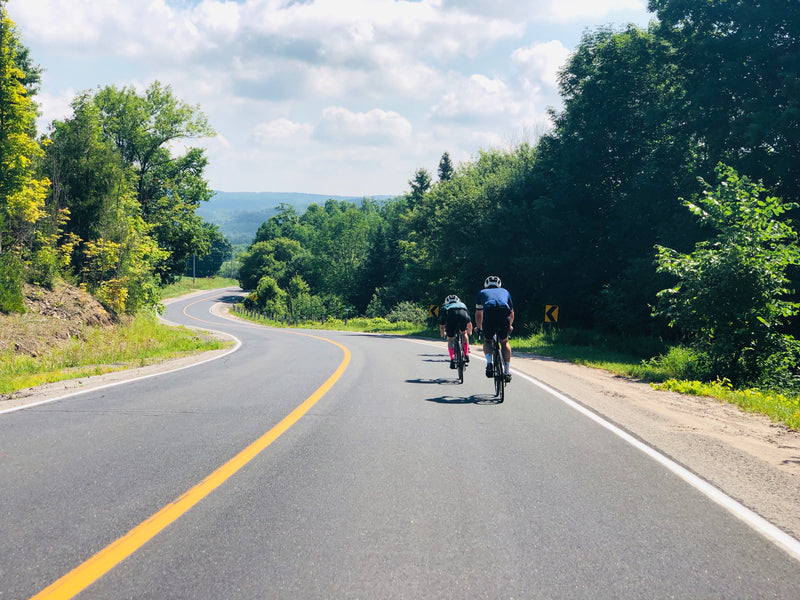 Unknown to me until a few years ago, there are quite a few microbreweries in Ontario. I'm not recommending you ride to a lot of these places (unless you're into that sort of thing) but it's something different to do on a Saturday or Sunday ride instead of the usual 3-hour loop. 
I have linked the websites/facebook pages to all of these so if you want to know where they are located or more information just click the titles!
This one is my favorite. I have included this one on another blog post but it deserves to be on here again. Once you enter, there's a nice welcoming vibe and in the summer when they open the patio it's really special. There are about 9 different beers to choose from and they give you 3 free samples (which adds up to a pint) - pretty good considering you can stop here for free.
I've never stopped here on a ride before because I had no idea this brewery existed. On a recent ski trip to blue mountain, my friend and I decided to stop in for a beer and I was pleasantly surprised. We sampled a few (not Creemore sized though which is unfortunate) but for 2 beers it's was $10.  As I have only visited this place in the winter  I can't speak to a patio but I'm sure there is one. It seems like the perfect spot to end the ride after you've done 8848m worth of scenic cave repeats.  
If you're in Toronto this is a must. It is close enough that you do not need to spend most of your day on the bike (or car) getting here.  This place used to be a car repair shop so in the summer they open the doors to the patio. Everyone is laid back here and they have some very interesting beers to choose from.  If you or your local club/friends live in Toronto I would highly recommend ENDING your ride here because they also offer some very good food. 
Goldlot is located on Shaw's creek, a few kilometers north of higher ground coffee. I stopped here with my friend on one of the hottest days of the year and they had a giant fan blowing cool air which was amazing for us. They have a dedicated coffee truck with the usual espresso cappuccino etc. There aren't formal seats just a bunch of park benches in the grass so you can sit here worry-free knowing your bike will be ok. 
There's a 300 or so kilometre ride from Toronto that my friend showed me a long time ago that combines both Terra nova AND Creemore. It is one of my all time favourite loops not because of the breweries, but the roads up here are really beautiful and picturesque. As you descend down into Terra Nova you almost think you're in the Mountains - very British Columbia-esque. This is not a brewery but deserves some recognition as it's definitely a hidden gem.
So many people go to Cambridge for monogram coffee but pass by Grand river brewing! It's south of Cambridge in a town called Galt.  There isn't much of a patio here but it's worth stopping by if you're in the area. I recommend the bad blood orange sour.
A lot of these breweries are out of the way for most of us except bandit and grand river.  It is worth organizing a ride that starts out in Collingwood or Creemore because (in my opinion) some of the best riding in Ontario is up there. If we have ridden together up here you know what I'm talking about - it's truly special. 
What are your favourite pubs/breweries? Did I miss any gems? Let me know!