Marko Posted on October 07 2020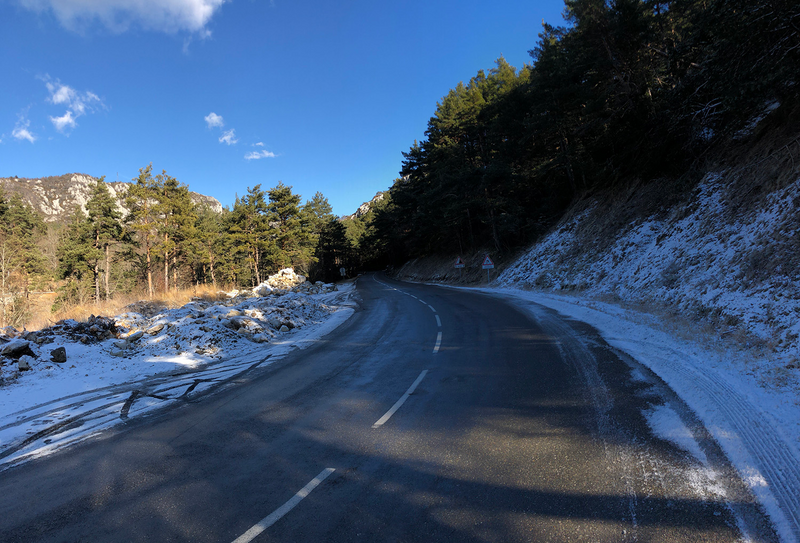 Summer 2020 has been a wild ride, with cycling becoming more and more popular some new and current riders are wanting to push as far as the weather will allow them. Now the colder temperatures have arrived, getting out for that early spin will require a bit more layers of clothing to keep warm, dry, and comfortable. May it be a quick workout before starting work during the week or the long Sunday ride with the group, you want to make sure you are well equipped with the right gear to ensure a comfortable ride. As many may notice, cold weather cycling apparel consists on more than a jacket and some longer cycling pants. The offerings have a wide range from early Fall conditions to pretty heavy winter riding. The terms "warmers" and "layers" are quite common when looking at cold weather riding, so lets explore what they mean and how they are used. Warmers can be pieces of clothing that can for the most part be put on or takin off during a ride. When riding in the early mornings, the temperature can change drastically over a few hours and have a significant rise in the temperature, no rider wants to be over heated during the ride. This is where warmers such as arm, leg, knee, head, face masks, toe & shoe covers come into play and make significant difference. Having the option to quickly put on or take off to help regulate your body temperature will help keep you warm or cool you off when on the bike and still have another 35 km to complete the entire ride or making to the first coffee stop on the long Sunday club rides. 
Assos offers a wide range of cold weather clothing from Fall to Winter and all temperatures in between. The Assos line will offer options that are low volume so the rider doesn't feel like a snow suit is being worn on the bike, they will offer similar options is different cuts/fits to cater to all riders' body types, the quality and longevity of Assos will offer season after season. What makes Assos so unique is they manufacture and engineer all materials and textiles in house and offers some of the best quality for cycling apparel in the world, not to mention Assos takes a strong stance on fashion making for one stylish rider on the Sunday morning club rides. The term "layer" usually gives the impression of a base layer, strictly for keeping the heat in at all costs, this is not the case anymore. The term "layer" has a different meaning these days, they are known as body temperature regulator. They insulate body heat as well as disperse it to ensure you are comfortable at all times. This layer is engineered to sit directly against the skin allowing the material to absorb sweat. 
Assos offers a line of body temperature regulators known as the Skin Layer Series, they offer the Skin Layer for temperatures from hot summer days, to the coldest of Canadian winters and everywhere in between. The Skin Laye base is fabricated from soft material known as polypropylene yarn, and blended into the material is carbon fibre. These Skin Layers are are seamless one piece that sit directly against the skin with zero irritation while riding.  Keeping warm and dry on the bike is detrimental to keeping comfortable on the bike, but also after the bike ride. If not properly dressed the recovery time would be prolonged and the risk of getting sick is a reality, but most importantly, it will be a more patch of time before you get to out with your mates again. With that being said, lets talk full finger gloves and the correct socks. While on the bike, the riders hands and feet are exposed to the oncoming wind and these areas can get cold quickly. We recommend investing a good pair of gloves and a few pairs of socks. The good thing about gloves is they don't need to be washed after every ride like you would do with bib shorts, or socks. 
Assos and Castelli offer some great options at different price points that are comfortable and look great. Castelli has a few offerings for this time of year, we are going to look at the Castelli Perfetto ROS Glove. This is a great option that is a low volume glove, engineered using Gore Tex Inifinium wind stopping technology, and a fine fleece lining on the inside. If it's cold and dry out, these will stand up for hours on the bike and will have you saying "DUDE, these fit like a glove". If it's cold and damp out that day, Castelli has the perfect option calling it the Castelli Diluvio C Glove, it's a bit thicker, but does wonders at keeping your hands not just warm but dry. These gloves are engineered using neoprene technology along with a silicon pattern grip on the palms so help you grip the bars with comfort and ease. Think of the Castelli Diluvio C Glove as a wet suit for you hands, very stretchy, comfortable and can stand up to cold and damp conditions from 5°-16°C / 41°-61°F. We can't forget about our feet, if you have ever experienced cold feet while out on the bike, you know first hand the numbing discomfort you experience soon into the ride. Choosing the right sock is key to one of the layers need to keep warm and dry on the bike, but not wanting a thick and bulky sock is common among riders. Two great options offered by Assos are the Assosoires Winter Socks & the Assosoires Ultraz Winter Socks. 
The first option is fabricated from a blend of polyester, cotton, & polyamide that have bit of thickness but perform much better than first anticipated. A very interesting feature these socks offer through the development is using a potoluminescent pigment material that allows the back of the sock a glowing strip that reflects light, which is perfect for being more visable on the road in lower light conditions. The Assos Assosoires Ultraz Winter Sock which is a bit more of a substantial choice for the coldest of winter riding offered by Assos. These socks are fabricated from try same matter as the Assos Winter Sock, but instead of cotton, wool is replaced to keep the sock warm and not bulky. 
These options are a great layer to use while riding in colder condition, depending on the weather that day you may always want to consider shoe and toes covers, which are great options that can put on and taken off easily during the ride. I do want to make mention about road safety during the colder and darker times of the year, make sure you have the correct front and rear lights or reflective gear, and always be aware of your surrounds.  In conclusion, cold weather riding can be made a lot more enjoyable if the correct steps are taken before heading out for a quick spin, or the longer Sunday coffee ride. As Much as we want to see or cycling mates, we always encourage physical distancing when we can, we are all doing our best getting through these tough times, but with the correct steps being taken, our riding clubs will be in greater numbers and back in the saddle before you know it.  Be safe & Have fun, James Mizerski