Posted on April 09 2020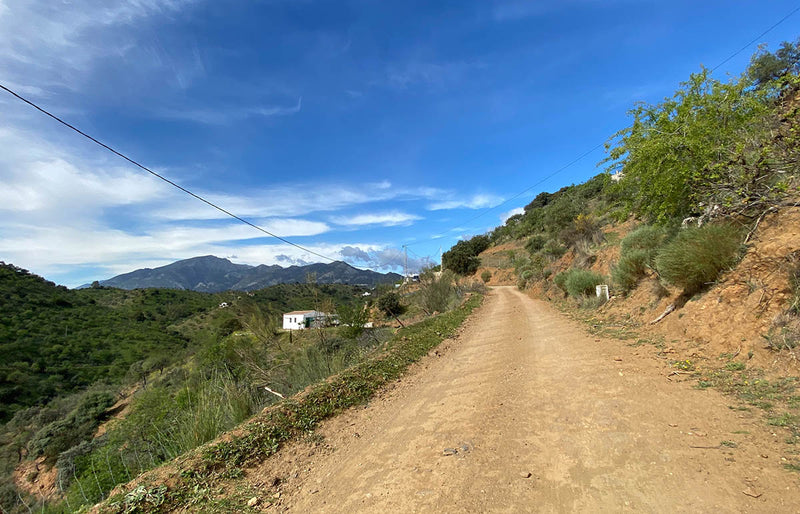 It is almost dream like, or better phased as nightmare like when we think about the current situation we are witnessing and god forbid experiencing across the globe with this Covid-19 pandemic. I recently watched Contagion, as many of you may already have, and it was wild how similar the experiences the characters in the film were going through, even though at more of an extreme, in comparison to what we are going through right now. We are sailing through unchartered waters right now, and it almost feels like we are heading right into the eye of the storm…
In these rare and uncertain times, we seek and naturally turn to the things we love, as it is only human nature to just live simply. For many It doesn't get more simple than to get outside on your bike. 

Like many businesses, we have had to adjust the way we operate. For us specifically limiting access to the shop, curbside drop-off & pick up for service, reducing hours, and trying to lean on our online store to keep the cycling community going. This newly adopted way of our day to day operations, has really allowed us more time to frequently get out after work for a spin on the bike. This might just be a PR year for riding, just sayin….

Over the last few weeks, I've been surprised at the increased numbers of cyclists on the road, and the reduction of motorists. The most interesting detail I picked up on were the broader variety of cyclists taking to the streets. Not everyone was lycra clad head to toe on a fancy carbon road rocket. But there were many people that dusted off "Daddy's" old 12 speed, pumped up the tires and decided to giv'er a go around the block. Which is so cool to see. It's been like a high school reunion for everyone and their bike. 
The questions I keep asking myself, aside from the obvious, many people have unforeseen time on their hands. But I think there are many reasons why people are out and about riding their bikes. For myself, when we first reduced our hours from 10-5pm. I was able to get outside after work for an a rip, as the first sign of mild weather fell upon us. It was a Tuesday night at 5:30pm, and I was like, "where are all the cars?" It felt like Sunday morning as opposed to the insane rush hour traffic we experience on any given weekday. Having been struck several times by a motor vehicle over the years, I had to stop riding mid morning or evenings due to the frequent close calls with erratic drivers. One of the biggest reasons many non traditional cyclists don't like riding on the road is the cars. Hands down. It really has been nice to have a little more space on the road. 

The second thing that stands out about increased number of cyclists on the road, is the natural form of social distancing that cycling provides. Many people don't 
 Know that cycling is a team sport, and it shows. If we are fortunate enough to not be locked down like in other parts of the world (knock on wood). Being able to ride your bike outside which had become taken for granted by many, is looking to be more appreciated as our normal life of competing in a "rat race" is being tamed into submission. This feels like nature's way of saying everybody slow down, or you will miss the beauty that this world has to offer.

The freedom of getting out by yourself on your bike can take you back to the golden days of being young, limited with responsibilities and the adventures you can take yourself on 2 wheels. Many people are getting re-acquainted with their long lost "Buddy" named bike, and its like they are picking up where they last left off. I've been in constant contact with my bike over the years and we are the best of friends.

Lastly, it will be interesting to see the impact that this pandemic will have on the environment and could provide some insight on how forgiving mother nature can be if given a chance to try and recover from all the harm civilization has inflicted over time. Hopefully it does help and shows how precious the earth is, and that we can actually make a difference if certain things are put in motion. The bike just being one of them.


-Frank