Marko Posted on January 21 2021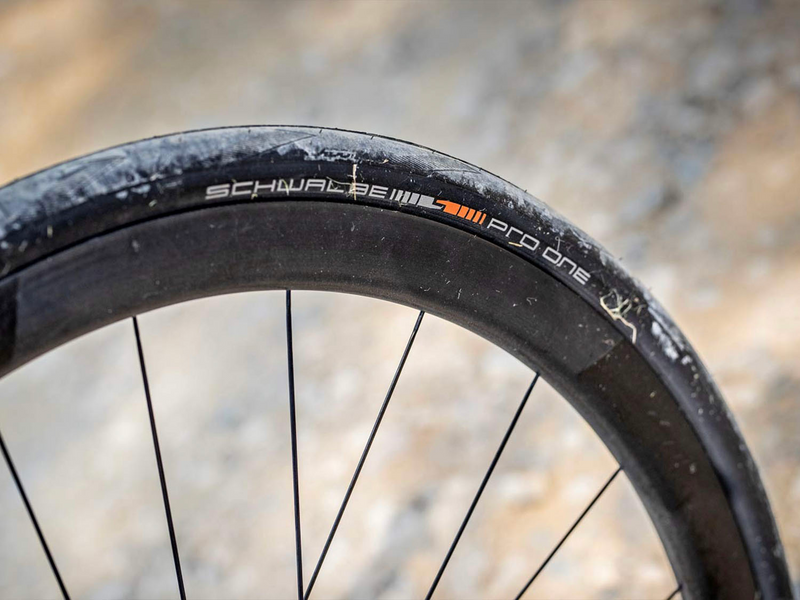 Tubeless, What's that?
Often confused for tubular, we are starting to see a growing trend towards riders converting over to "tubeless" and that's exactly what it means, no more inner tubes. Sounds bizarre, but it un-taps some great potential to improve your ride.   If you are unfamiliar with tubeless tires and all of its benefits, here are some common questions we receive and some of the answers we have been able to discover during our experience working with tubeless technology.


No inner tube, how is your tire going to stay inflated?
Here is where things get interesting. Instead of using a traditional inner tube, it is replaced with a rubber based sealant. Along with this sealant, the use of tubeless tape, tubeless valves, and special tubeless tires aid in keeping your tires inflated. What is the benefit? There are a number of benefits to switching over to tubeless. The primary one is an increase in puncture resistance. A major reason as to why flats occur is the inner tube. Even though concealed inside a tire and mounted to a rim, a lot can still go wrong. Pinch flats, snake bites, faulty valves, and things you run over penetrating the tire and the inner tube, which all result in flats. When you remove the inner tube from the equation, you lessen the likelihood of a flat or failure. The sealant is designed to foam up during a puncture, and the vacuum effect of air escaping and entering simultaneously helps to seal things up. It doesn't always work, but typically anything like running over a nail, glass or other small debris on the road it should handle. It might be a bold statement, but you have a greater chance of wearing out your tire than getting a flat… but don't hold us to that!
Ride quality
Who doesn't like a smooth ride right? A tubeless setup allows a greater range of tire pressures that you can run, and on the lower end, you don't have the concern of getting a pinch flat. With the recent introduction of hookless rims which are tubeless specific, the max pressure is 75psi! and that is the range suggested for a rider north of 250lbs on a 700x23 tubeless tire.

 Improved handling 
Continuing on the topic of lower pressures, also means a more compliant tire, translating into better cornering grip. Furthermore tubeless tires when properly inflated tend to have a lower and wider profile. With more rims having internal width of 21mm and greater, tires get stretched increasing contact patch. Naturally with the subtraction of the inner tube, more volume is created and tubeless tires sit deeper on 2 way fit rims (compatible for clincher or tubeless) as the bead of a tubeless tire is different and creates a suction cup effect on the internal hook of the rim. Think of a properly mounted tubeless tire when inflated taking on the shape of a mushroom head, and a clincher more of a light bulb. The shape of the tubeless tire is going to be more efficient.


Tubeless is faster! 
There are many brands offering tubeless tires now. Some of the Pioneers of this technology have been working hard at improving the fundamentals of tubeless like improving the internal rim shape, bead design on tires, and compounds being used to further improve ride characteristics and puncture resistance. Speaking with some engineers over at Schwalbe while attending the Taipei Bike Show, they are totally convinced on the performance of tubeless over both clincher and tubular applications. They stated that in the very near future, they will produce nothing but tubeless tires. They even shared some of the results of sponsored Triathletes, which were smashing bike splits at various races and the main difference being them running tubeless tires. But why such bold claims? Why is a tubeless tire faster? A major reason is a decrease in roiling resistance. The combination of a clincher tire and an inner tube create a lot of static energy. Because a clincher application requires more tire pressure, there is a lot of contraction and de-contraction of both rubber properties. Think if it like a basketball bouncing versus it rolling. This is further exposed on rougher riding surfaces. Unless you are riding your bike down a bowling alley or the Velodrome, high pressures are counterproductive. Going back to tire shape, a properly setup tubeless tire will have a shorter linear contact patch and a clincher one will be longer. The result is a wheel that comes full circle faster. Reinforcing tire pressure, the lower pressure, believe it or not rolls more efficiently. Look at drag cars, they run low pressures not only for grip, but because it rolls faster, and those guys are all about tenths of a second and going fast! So it looks like the days of 130psi are behind us…


What do I do if I get a flat?
The initial impression from most, is that you need to use sealant to fix your flat on the side of the road the instance that you have a failure. This is a myth, and you remedy it no different than you would a clincher tire. Just carry a spare tube with you along with your method to inflate (C02 or pump) When you get home you can either plug the tire, patch it from the inside, or if it is really catastrophic, you may have to replace the tire. That sums up a quick tubeless 101 tutorial, and hopefully it sparks your interest to give it a try!