Marko Posted on October 17 2020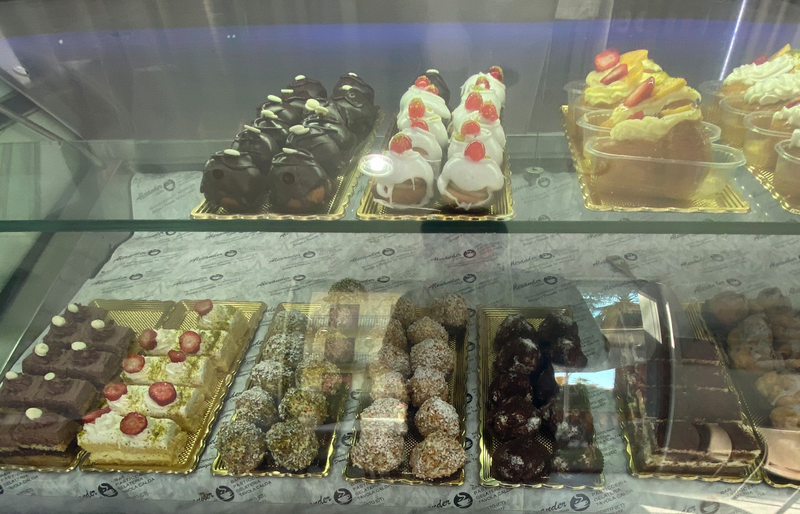 Most of my time in Italy has always been in the north. I've been in the south but never as far down as Sicily. This is the first year I'm in Europe for this long as I usually leave in the spring/early summer. It was getting a little cold in Lecco so I figured I would go way south. A few guys in Milan recommended Sicily (peferably the province of Catania) and they raved about it so much I decided why not?   

I found a great place near mount Etna. The first thing you realize about Sicily is the way they drive. It seems the further south you go the fewer amount of rules there are on the road. The island is huge and doesn't feel like typical Italy with crowds everywhere and cars zooming by constantly. Yes, the major cities are crowded but once you get away from them it's very quiet. If you've ridden/driven in cities like Milan, Rome or Napoli you're not too shocked about riding down here but riding in traffic means you need to be slightly aggressive - maybe not aggressive but very confident. The drivers are a lot more courteous than riding around Como - they're more patient and no one drives fast.  This is in mostly because they expect everyone else to do a random turn, stop to talk to their friend or park at any moment . It might scare a few people thinking it's dangerous but it isn't. If you're used to riding in a North American city it does take getting used to. Road rules don't exist so stopping at stop signs & lights isn't necessary (on a bike) - almost discouraged.   

It's well known that the food capital of the world is Italy but Sicily is "God's kitchen."  I stopped making food because it's more expensive to go to the grocery store than to just go to a restaurant or bakery for dinner & lunch. I haven't been riding a ton because since May it's been just full gas riding every day and doing 130+ hour months. Since last week of September until now it's been super easy, barely riding and eating constantly. I went from 64kg to 68kg - ahhh Italia. It's good to listen to your body and have a little (maybe a lot) of Sicilian soul food. I came just in time for Cannolo season. Sicilians only eat cannoli in the spring/fall/winter because the cheese is the freshest in these months. It is not a summer treat. You can still find it but it isn't at its best. Granite is another popular treat you can have for breakfast which is crushed ice at an almost gelato-smooth consistency.  Waking up early to get some cornetto con pistachio is something I look forward to every morning. If you get there at 6:30-7 am they're fresh out of the oven and they're huge and so warm - add a cappuccino (not after 10) and you're good until about lunch - not bad for 2 euros. I don't even buy ride food I just get something from the bakery to fuel - not that I've been riding a ton where I need to eat on rides. 
 I've attached some photos of the oh so delicious food I've been eating (in moderation) daily. I'm starting to get the itch to start riding a lot again as I felt a little burned out from riding so much this summer ( we can thank lockdown for that). I'm not sure whether or not Italy will be going into another one because of the rising cases but if they do hope it'll be a soft one where we can ride and not another march situation. I keep this in the back of my mind always so I'm always doing my best to enjoy the day.