Posted on June 20 2020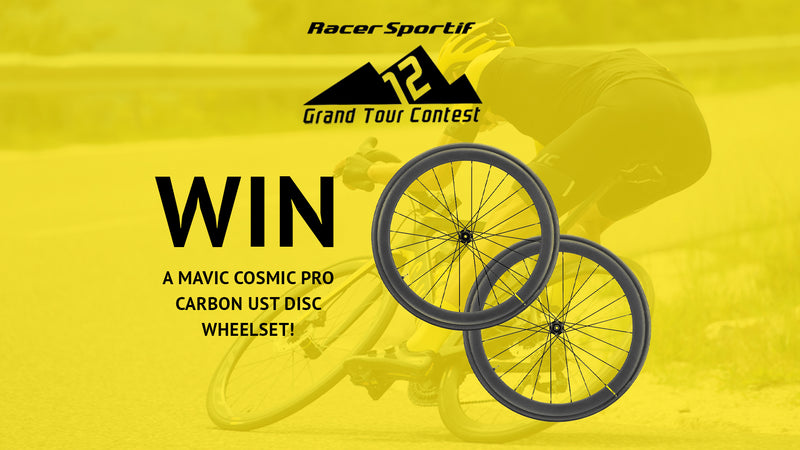 I keep saying this every month but we're so happy that everyone is taking part by uploading photos riding! There's nothing we love doing more here than riding and seeing you guys out and staying healthy! Now that our Giro aether helmet contest is over - we have something very very special this month: A Mavic Cosmic Pro Carbon UST Disc wheelset! 
The 45mm deep rims are NACA compliant for low drag and excellent crosswind stability, and their lighter weight results in reduced inertia for explosive acceleration and climbing efficiency. The wheels are engineered specifically for disc brakes, with an optimized spoke count and lacing.
Lightweight, aero and efficient.

45mm NACA inspired rim shape minimizes drag for added speed. 

Reduced inertia of the lightweight rim delivers instant acceleration. 

Mavic Road UST improves rolling efficiency.

Versatile performance for all road riding conditions.

Minimal drag, low inertia and high lateral stiffness makes it fast and efficient on all types of terrain, from the flats to mountain climbs.

Better tire grip and control with reduced risk of flats.

Best-in-class tire grip thanks to UST and 11Storm compound.

High flat protection thanks to UST and easy on-the-road tire repair.

Optimized spoke count, lacing and hub compatibility for use with disc brakes.

How Do I enter?
Similar with our other contests at the end of this blog, complete the form below and you're in! If you want to increase your chances of winning, as always, we have some additional ways of earning points. We do automatically keep score of the social media actions so the more you do the more points you gain. 
If you're having trouble with the form below you can link here
Worth +30 points
Post a photo on Instagram, Facebook or Twitter of yourself riding your bike, TAG @Racersportif, use the hashtag #iloveridingmybike and you get an extra 30 points to your tally.