Posted on March 21 2020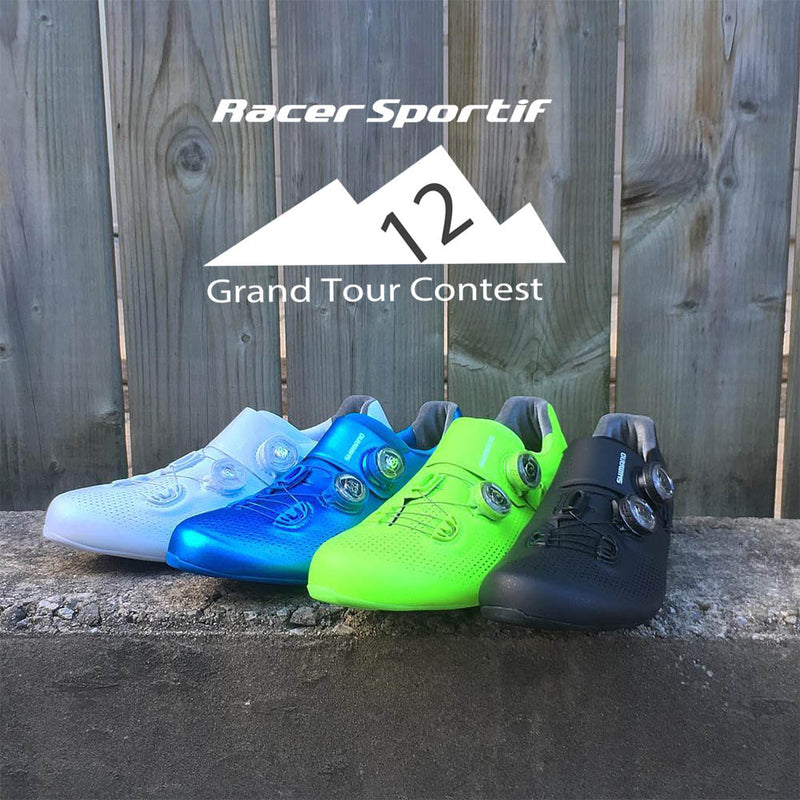 We would just like to thank everyone once again for participating in our Grand Tour contest!
Unfortunately, there can only be one winner each month even though we wish we could give everyone a free bike! The support on social media has been great and we're excited to see what happens in the upcoming months. 

This month we will be giving away a pair of Shimano S-Phyre shoes to one lucky person. Shimano makes some of the best shoes in the world and you don't have to look far for 5 star reviews on these particular shoes. They are a regular in the pro peloton and a proven winner in the biggest races. This month's contest will be a little different this time around. We will still focus on the accumulation of points however, to keep everyone in positive spirits over COVID-19 - we want you to upload photos of yourself riding or pictures from anything cycling related (bike photos, landscape, roads etc...). Cycling is the best way to isolate yourself and distance yourself. It's also awesome and something you shouldn't take for granted (hi we can't ride in Spain). 
Now that I'm done feeling sorry for myself this is how the contest will work this month:
Post a photo on Instagram, Facebook or Twitter of yourself riding your bike or any cycling related photo (doesn't have to be a current photo!) and TAG @Racersportif (hopefully you've followed us by now, if not you can when you register) and use the hashtag #racersportif to be entered for a chance to win a pair of Shimano S-phyre shoes. 
****You don't have to post a photo as long as register in the form below but it will increase your chances of winning***
Shimano has 4 colours and the winner gets to choose! 
We want everyone to encourage each other to ride their bikes as much as possible these upcoming weeks as it's the ultimate way of social distancing yourself as we fight COVID-19.