Posted on March 11 2020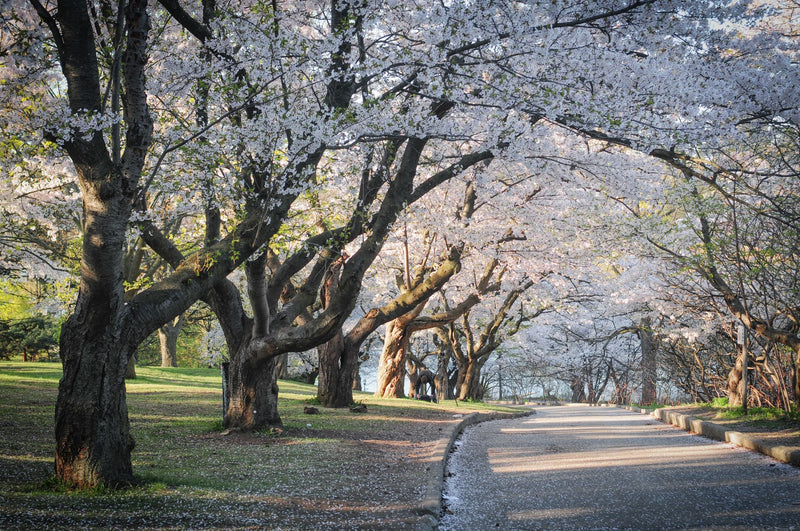 "Wait…. 15 degrees?! It was snowing 5 days ago….."
Yeah, my mum was just as shocked hearing it, as we all were, experiencing it. Spring is charging its way into our lives and there isn't a lot we can do to slow it down. 
Already there is a steady stream of people getting bikes and body's prepped for the coming season but what should we all be doing to make ourselves Spring ready?
Bike Maintenance 
You know that lovely summer bike you have? You know the one, it's all clean and ready to go in the back of the…. Oh wait… I'm sure you that before I put it away? And I'm sure the jockey's wheels didn't sound that dry!
We have all put our summer bike away and then forgotten how little we did to make sure it was ready for the good days but now is the time to get that sorted!
A simple check list to prep your bike for spring:
Give your bike a good clean! 

Perform an M check ( check Here for a guide to this)


Lube your chain

 Short slow test ride (Find any issues very quickly this way)
The good news is we not only have all the care products you could need to get you going, but we also have list of servicing packages to get your bike in top condition without having to worry about it yourself! Remember everyone else might have the same idea so book your bike in today to avoid waiting!
The Right Kit
Tyres are an incredibly personal thing, but I think everyone can agree a slick race tyre sucks when the rain hits the roads and you realise that corner is more like a hairpin. At this time of year a good set of all round tires will be worth its weight in gold. Some good options are the Continental 4 seasons or the Hutchinson All Season which will give you that confidence to keep the speed up and get the power down.
Keeping your extremities covered is also a high priority when it gets cold and/or wet underfoot so a good set of thermals, booties and headwear is a solid investment to help you get those early season miles.
And as always take your spares, last thing you want is a flat and no way to fix it!
It's Not Summer, Yet
Now Spring is a wonderful time of year, where we all get to see the first hints of summer and all the possibilities for riding. However, that doesn't mean winter is over! I've already been caught out by unexpected heavy snow while out on a ride this year. My saving grace was that I had followed the best life advice my Dad has ever gave me (which I think he stole from Benjamin Franklin);
"Fail to prepare, prepare to fail"
Do your research, look at the weather, find bail out points and take enough kit to get you through the worst that spring can throw at you. 
We are very grateful to be an Assos and Castelli dealer and have some great new Spring specific clothing as well as discounted winter clothing to help you get you through the other side.
Be Safe
It's typical, Its Friday night, the weekend just started you look at the weather and well…. Its 50/50. Our heart screams 'get out and ride!' while our head shouts 'Not worth it!' and at some point, a decision needs to be made. 
We are all smart enough to balance up the risk and reward of a ride but we are also very fortunate to now have an abundance of indoor trainers and workout facility's that we can take full advantage of when we need it. It's the perfect opportunity to get used to that new kit you gained during the off season.
Still needing some advice on how to tackle your spring? Give us a call or come down to one of our locations to get the answers you need!
See you out there,
Alasdair